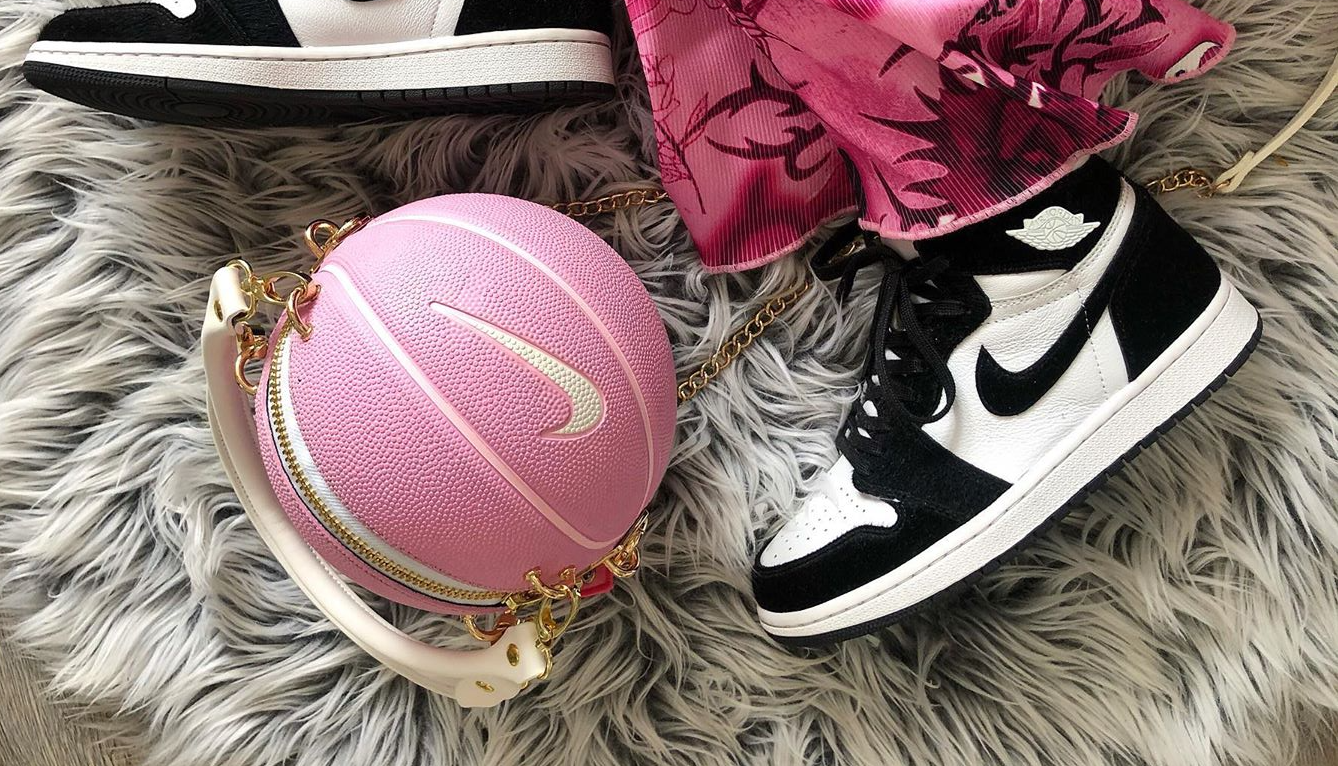 THE EDIT LDN INTERVIEWS (KELLY GUNNER FROM TOMME STUDIO)
Here at The Edit LDN we wanted you to get to know some of the brands we stock, so today our interview series focusses on Tomme Studio. The brand that turns basketballs, American footballs and tennis balls into useable everyday bags with unique standout styling. We speak to Kelly Gunner - the creator and founder of Tomme Studio. 
Can you give our audience an introduction to Tomme Studio – who are you and how did you get started?
The concept of TOMME started several years ago, however the organic growth of the brand has really only happened in the past year. I think that the common misconception is that TOMME is a team of people creating everything, but currently it is just me – I make everything, do all the product shots and the social shoots etc. I have some amazing friends and family who also help out and I'm in the process of getting others in to help more permanently as the brand is growing and I want to collaborate with the right people.  
Personally I've been creating clothing and accessories since 2014 but that was mostly for myself and for friends. Over the years its been a constant process of developing skills and an aesthetic for the brand and having the confidence to then put that online for the world to see. As streetwear has been such a traditionally male dominated area, I like the concept of crossing those boundaries and fusing the aesthetic. And having a female owned business in the industry alongside some amazing women makes me feel proud.
Where does the name Tomme come from?
TOMME comes from crossing feminine and masculine. One of the origins of the brand was a T-shirt that I made for myself which was a version of a dictionary definition of a 'tomboy'. From there I was playing with the words around tomboy, masculine, feminine, homme and femme and then decided to mix them all together  - femme x homme x tomboy = TOMME
All of the bags are made to order and by hand. What can you tell us about the process of creating one of your unique Tomme bags?
Pretty much everything is made to order. There are some 1:1's that can then be immediately ready for people to buy, but otherwise I make to order as it reduces waste. As the brand is growing fast I am trying to make more of certain products and try to pre make some things to reduce the production times, for example handles and straps, so they're ready to go when orders come in. It's a very hands on manual process and I have special tools for the job now which I've learnt through the development process over the past two years. The first and most exciting part however is hunting down special basketballs or basketballs that are different. That's the best bit! 
We've seen female sneaker influencer's wearing these bags. Are you starting to see an uptake from a male audience too?
Definitely seeing an uptake from a male audience and I get contacted regularly now by male influencers who would like to collaborate so we will be seeing that more in the future. I have seen some customers posting as well who are male which is great to see. The brand is and was always supposed to be for everyone and we have some collaborations in the pipeline which are more male focused.
Who is the most famous person that has worn one of your bags? How did it happen?
The most famous is Billie Eilish and that was pretty special.
Who would be your top three people that you would love to see wearing your bag and why?
Teyana Taylor is definitely top as her style is just fire.
Ciara - I've been a fan of her since 1, 2 Step and I love her whole vibe. I know she's a basketball fan but her husband also plays for Seahawks so would love to gift her one of our NFL bags.
Aleali May - in terms of streetwear fashion, Aleali is a leader in this space, she's legit. Her collaboration with the Jordan brand for the retro 6, for me was one of my favourite collabs. She has a passion for basketball so would make an authentic partnership for me.
How many of the bags do you own yourself and is there one that is your favourite?
I have a few, unfortunately I don't have one of each, some basketballs have been 1:1 so I've had to let them go for sale. I probably have between 5 – 7 for myself, some are samples so they haven't been dropped or are just for me.
Oooo that's tough re a favourite! It changes actually, as I develop new things and find new basketballs. I think my top three favourites are …
Nike Pink Mini
Air Jordan Black Mini
Chinatown Market Mini (pictured below)
The Chinatown Market original Smiley full size holds a special place in my heart as well. Chinatown Market have been so supportive and bring out some of the best basketballs.
Flipping it slightly, if we give you £1,000 to spend on our site, which three items would you pick? (and you cannot pick your own brand)
Oof £1000 isn't enough, I want it all! I love to shop. If I HAD to choose …
Jordan 1 High Court Purple (pictured below)
Chanel tennis balls
Awake Basketball T-shirt - Awake are one of my favourite brands at the moment
What made you decide to work with and stock your bags on theeditmanlondon.com?
I wanted to be able to appeal to a more male audience, so The Edit Man London for me felt like the right environment to do that and to be amongst some of my favourite brands, curated for the audience. Everything feels highly curated for the audience and you have some special, rare items so be alongside those feels like it elevates the brand for me.
Back to Tomme and with the big question – what does the future hold? Can we perhaps see you moving into other types of accessories or apparel?
We're definitely going to drop a few special 1:1's this year in terms of basketball bags, we have a couple of our own brands coming and also some collaborations you might not expect but that's all I can say. Unisex apparel is on the cards and I'm working on concepts now. I will probably have some things dropping towards the latter half of the year as we want to get it right and right now I have some orders to get through ;)