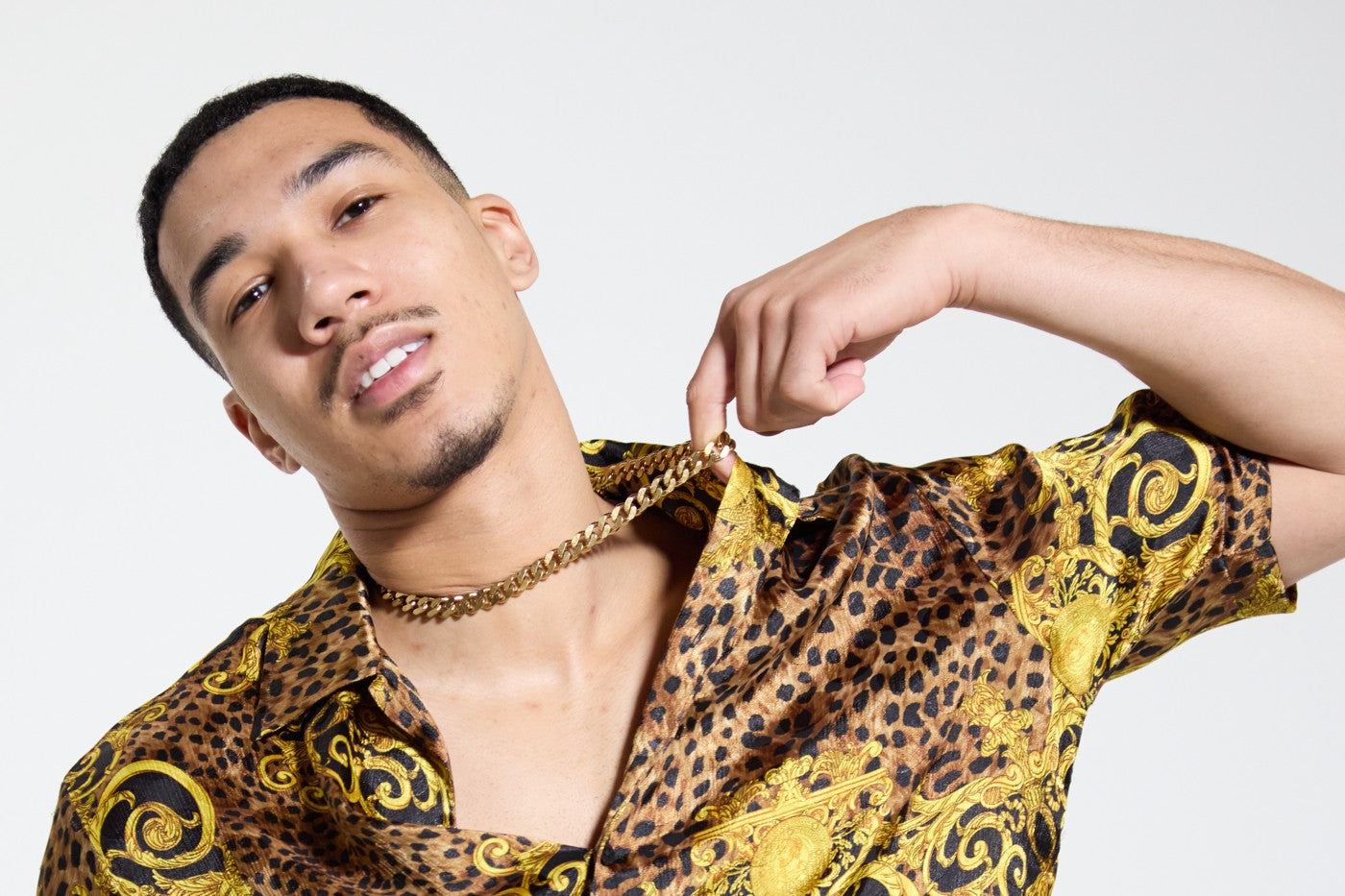 The Pre-Loved Lookbook: Festival Season for Guys
Festival season is officially upon us! While listening to your favourite artists and musicians should definitely be your number one priority, that doesn't mean you can't look good while doing it. So, whether you're heading to Reading or setting up camp at Glasto, with The Edit Pre-Loved, you'll look a million dollars without having to spend a million dollars.
We've also created a lookbook for the ladies, and while you're here, make sure you follow The Edit Pre-Loved over on Instagram for all of the latest news, updates, and hyped products! 
Outfit #1: Let's Get Wild
Unleash your inner beast this season with this hand-selected fit. Pair this wild leopard print shirt from Versace Jeans Couture with this light-washed denim jacket. Jean shorts (or jorts) are all the rage this summer, so slip on some of those, and because you'll probably be on your feet for hours and hours, you'll need some seriously comfy kicks.
We'd personally recommend the Yeezy Boost 350 V2 "Triple White." With a breathable Primeknit upper and an extra chunky Boost midsole underneath, like Elton John, you'll still be standing.
Outfit #2: World Famous
Even though Supreme has been around for almost three decades, hype surrounding the New York City-based label isn't going anywhere, anytime soon. For fans of the World Famous brand, The Edit Pre-Loved has everything that you need to create the ultimate ensemble.
COMME des GARÇONS have some amazing all-white T-shirts that you definitely don't want to overlook, and these Supreme Leather Warm-Up Pants from their Fall/Winter 2019 collection will help to elevate the fit. Pair all of this with some slick summer shades, and a Supreme Chair, because why not?