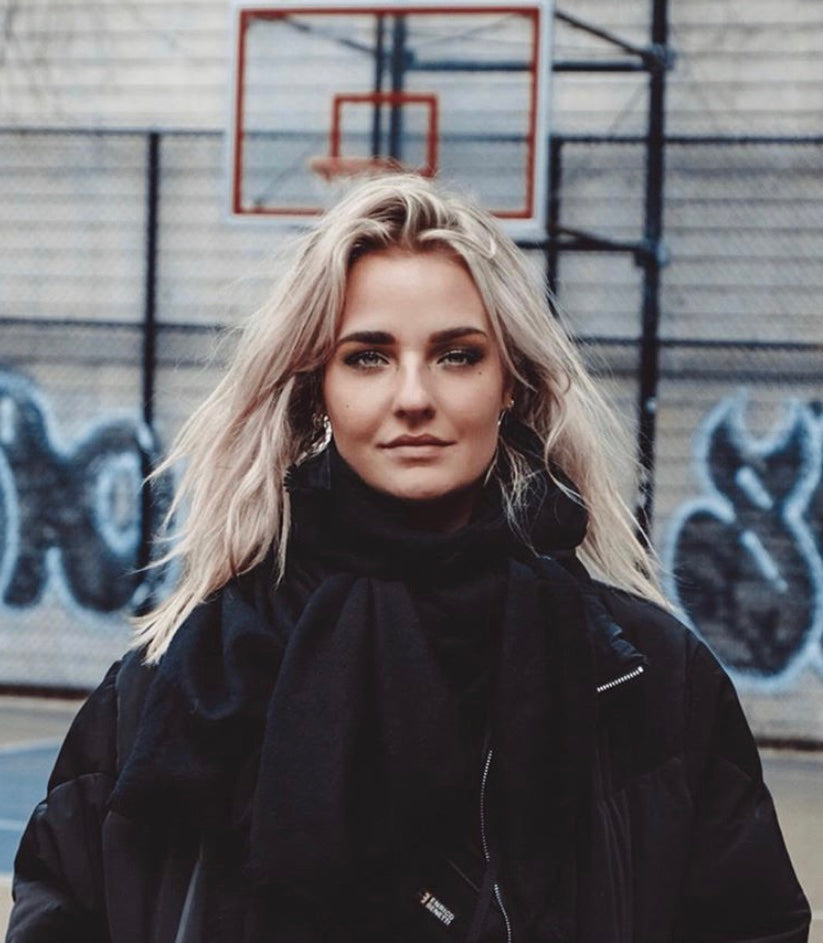 THE EDIT LDN INTERVIEWS (EVA LUNA)
For those who don't know you, can you give our readers a little intro to yourself?
My name is Eva and I am a 25 year old self-taught videographer and photographer. I started to make videos and photos of my friends and holidays when I was 12 and I've never stopped creating since.
Over the years I taught myself how to edit, shoot, colorgrade, develop my own style and build a network around me so I can share my vision and skills in the industry. I love capturing faces, textures, cultures and countries in an original way.
Living in a world where it gets easier to create content every day, I want to make sure that I give a personal and original touch to the content I create. I fell in love with it because it allows me to capture a moment in eternity. Whether it's an experience, an emotion or a piece of fabric... Capturing something meaningful for a person or a brand makes me incredibly happy.
You talk about being a creative content creator, filmmaker and a photographer. Can you tell us more about your work and the brands you've worked with?
1.5 years ago I started working within the influencer industry where I met Rianne Meijer (1 million followers). I started working with her two days a week. Besides this being an amazing experience and friendship, it opened a lot of doors. I shot my first fashion campaign for LOAVIES in Italy, Positano a year ago and I've been with them on every campaign all over the world ever since.
Last summer I went on a marketing trip with American hair brand: Bellami Hair. We spend 2 weeks on a golden, 21 million dollar yacht, in the mediterranean ocean. Every 24 hours, a group of influencers from all of the world would come on board to play around with their new hair products and enjoy the luxurious lifestyle on the yacht. It was my job to capture this experience.
In the past few months I finished a documentary for The Voice Of Holland, worked with Buffalo shoes on their campaign, shot a video for L'ancome, worked with multiple smaller skin care brands and started to put more personal work out where I introduce a new style, which is more focussed on streetwear fashion.
Working in fashion offers the perfect opportunity to be creative, travel, work with great people and deliver a finished piece in a short amount of time. It's a very diverse and flexible way of working. The sense of style that suits this kind of work is glamorous, colourful and fast. I spend a lot of time getting to know a brand to see what kind of style suits it's collection and vision best and translate that into a short film. But since they bring in models, stylists and come up with locations, I am limited in creating something I personally 100% stand for. I have to deliver something that suits them, not me. That's why I am currently rebranding my style and image. So I can attract brands that suit my style and vision so I can deliver exactly what I stand for and what the client asks for: raw, edgy and retro.
Campaigns for Levi's, Tommy Hilfiger, Jordans, Adidas, Nike still have this commercial and polished vibe but show a lot more character in a raw and edgy way. So right now I am focussing on creating pieces that suit their brand so I can hopefully work with them in the future.
Lot of your work is done in the fashion space.  What's your own sense of style?
I would describe my style as urban, comfy with a splash of indy. This translates into my work and my taste in clothing. I admire people that go all out with their outfits, it's a brilliant way of expressing your personality and set the tone to who you are. I often try to buy more statement pieces but I still reach for my cropped tank tops, high waisted jeans and a pair of Doctor Martens or sneakers. 
We were discussing your keenness for the streetwear space. What are your thoughts on the current state of streetwear culture?
I honestly love the current state of streetwear culture. It's a lot of everything with an overall colourful and expressive style that allows you to show who you are and what you stand for. I love to see girls and boys wear feminine and masculine all combined with some outstanding statement pieces.
What are the three coolest pieces of clothing or sneakers you own at the moment?
I forever love my Nike Air Force 1's, AIR MAX 98 LX and a crop-top.
Are you a team Jordan or team Yeezy?
Team Jordan 100%
If you were spending a casual day out with friends, which two items would you pick from www.theeditmanlondon.com and why?
Chanel CC low top sneakers black and Virgil Abloh x MCA figures of speech Pyrex Caravagggio Tee (in an image below) because they're both simple but also a statement.
I love the slickness of the Chanel sneakers, they don't scream "I am a high-end brand" but they still are. The shirt is just sick. Beautiful artwork with a casual fit.
If you were going to a party and had to just pick two items from www.theeditmanlondon.com which pieces would they be and why?
Balenciaga Track Runner sneakers white because they're nice and chunky, I would love to combine this with a short dress and an oversized jacket like Supreme x Stone Island new silk light jacket black.
You mentioned you've had cool experiences partying and working with some famous faces. Would you share some of those stories?
They're mainly names within the influencer industry but on the Yacht trip in Europe I had some amazing nights with a lot of booze, jetski's, hair extensions and fireworks. It was just two weeks of tasting the life of a billionaire and I will never forget how insane that lifestyle is.
What are the projects you're working on at the moment?
Currently I'm mainly working on personal projects, shot on analogue film cameras with a lot of skin, textures, streetwear, sick locations and diverse people. I'm creating portfolio pieces that could attract new urban clients.
Lastly, what can we expect to see from you in the future?
Hopefully a lot of cool shit that I am very proud of, preferably with big brands that represent an urban, creative vision.
 Find her in Instagram here @evaaluna