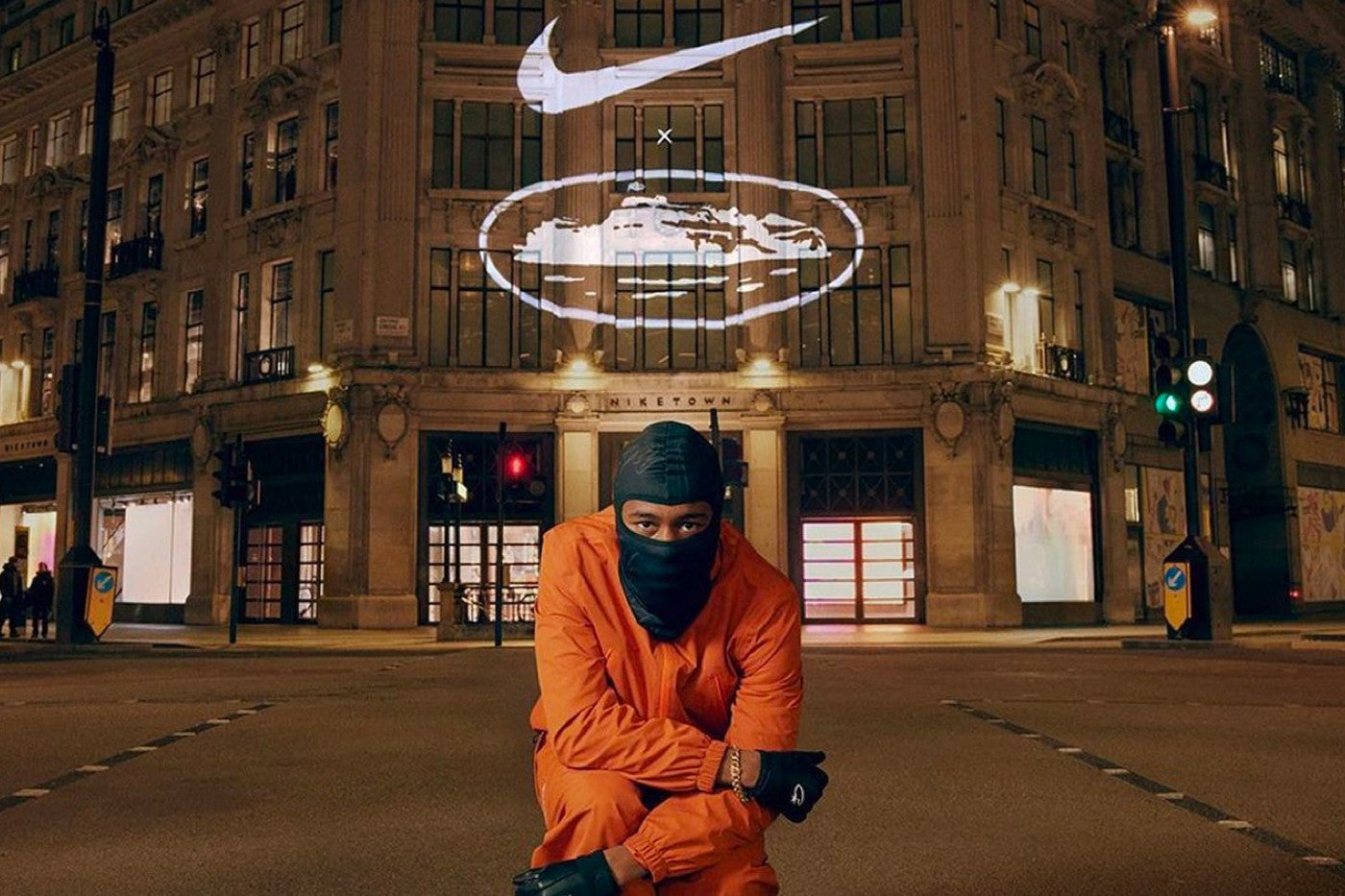 The Corteiz x Nike Collaboration Has Been Officially Confirmed
Last night, Corteiz's iconic Alcatraz logo was spotted projected on the front of Niketown London. While some onlookers quickly assumed that this was a yet another guerrilla marketing technique from the British streetwear label, others immediately raised suspicions that a collaboration was on the horizon. With all that said, both brands have come out to officially confirm that a Corteiz x Nike collection is officially in the works - and here's everything that we know so far.
Launched back in 2017, Corteiz (or simply CRTZ depending on how much time you have) gained itself a cult following very early on. For streetwear enthusiasts who love the aesthetic of Moncler, The North Face, and even Supreme but want to support an independent label, Corteiz was the one to watch.
Fast forward six years, and the industry can no longer overlook this London-based brand. That's why a collaboration with Nike suddenly doesn't seem too surprising anymore. With world-renowned artists like Drake rocking the label on the daily, this was naturally the next move to make.
At this moment in time, not much else is known about the Corteiz x Nike collaboration, so make sure you keep it locked at The Edit LDN for more news as it develops. Let us know what you think of this news, and while you're here, be sure to check out our most anticipated sneaker drops of 2023!