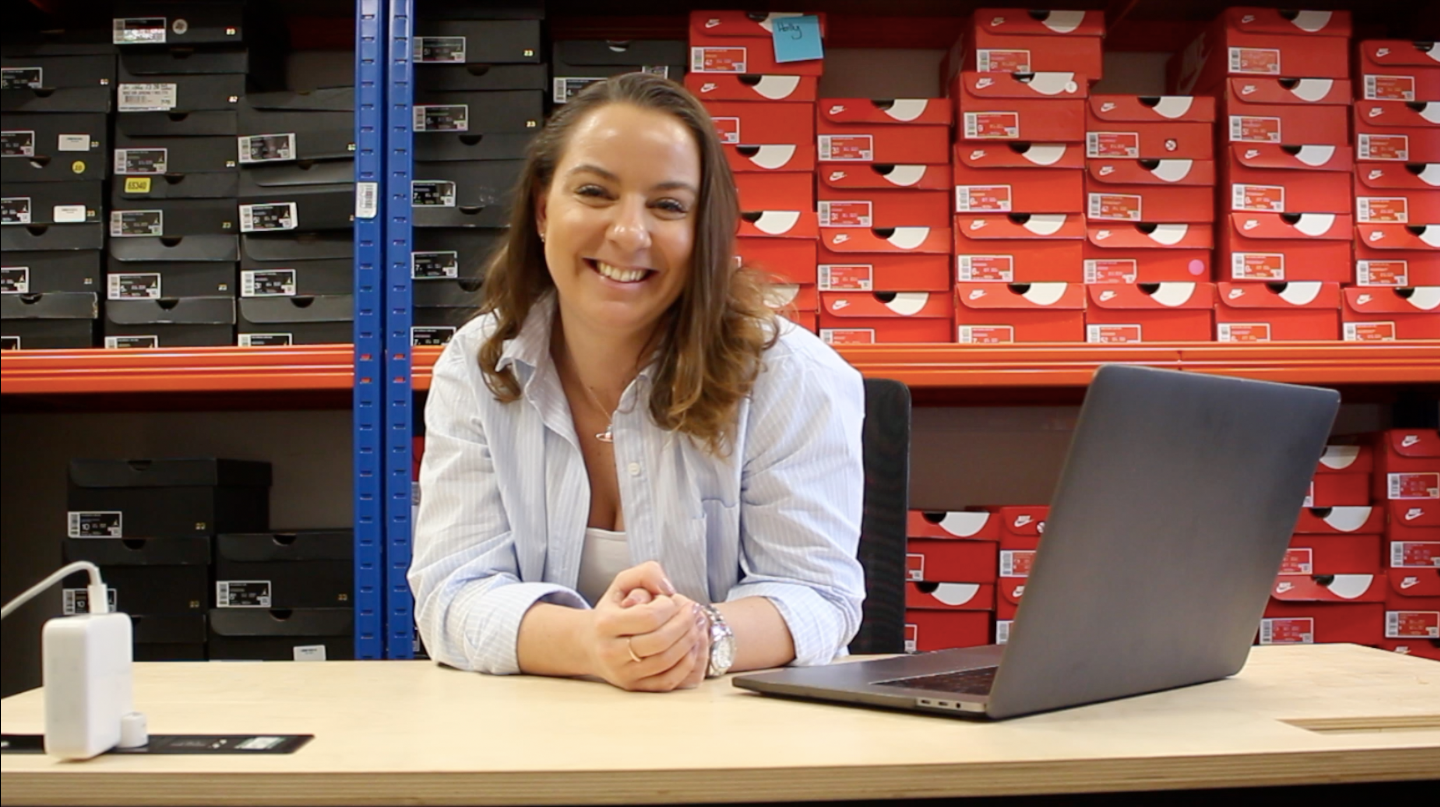 In our Latest YouTube video, Millie (COO of The Edit LDN) answers all your queries surrounding the company. Watch it here
1. How does consignment work ?
So here at The Edit LDN we make it super easy for you. Press this link here to create an account on our platform. From there, there is a catalogue where you upload all your stock and all your variants. Then chose your payout and we do the rest! We then launch your stock on the site and when it sells you get the money... easy as that!
3. How long does a shoe take to come once ordered ? 
We pride ourselves in having speed of service and aim to get all shoes to you within 1-5 working days. However, sometimes this can be a little longer because you might chose something that only came out in the States or in China but we will always let you know
4. How do you guys get to bulk buy shoes on release ? 
We have hundreds on consignors that work with us and they are constantly plugging their stock into our platform so that we have it available for people to buy. So the answer is we don't need to bulk buy, we just rely on our trusted consignors.
5. Who started The Edit LDN ?
His name is Moses Rashid. Stay tuned for a YouTube interview coming soon which will introduce you to him and explain how he got into the sneaker industry. 
6. What is your best seller on the site ?
It has to be the Dunks, especially coming into spring/summer time so we are actually really excited for all the new colour-ways that are about to drop soon. We have just as much female buyers as we do male buyers with these sneakers which proves anyone can rock them whatever gender you are.
7. What is a funny moment from The Edit LDN that you can recall ?
This has got to be when, last year, The Edit LDN hit a massive milestone that we were all super proud of. We had a morning meeting where Moses, the CEO, brought with him a Cafe Patron and I had to watch Simeon (Digital Marketing Executive) do a shot of it and nearly puke at 9am in the morning! We spent the rest of the morning slightly tipsy lets just say ... Thats defiantly up there as one of the funniest moments for me.
8. What was the first item the company sold ?
This is actually quite a cool story. The first transaction that The Edit LDN ever officially made was actually selling 42 Play Stations to the England football team. So you could say we started with a bang.
9. Any chance in opening a shop ? 
So we technically do have a store. We have a concession in Harrods which we opened up in October and plan to be there until the foreseeable future.
10. What has been your coolest memory whilst working at The Edit LDN ?
Funnily enough it actually came before officially working for The Edit LDN and I was invited to London Fashion Week where The Edit LDN hosted an event. It was a party in Soho and honestly it was one of the coolest events I've been to in my career so far.
11. How does pre-loved work ?
We are currently in the process of expanding pre-loved even bigger across our site. At the moment how it works is when you create an account with The Edit LDN to sell you are allocated an account manager and from there they will be your direct point of contact. They will help you create photos which you then submit so we can upload your product to our site on your behalf and then sell. 
12. What is the story behind the brand name change from The Edit Man to The Edit LDN ?
So this was all born out of us wanting to make sure that everyone felt included as we wanted to create a real community vibe and obviosly having man in the title was instantly making people think that we were only here to service the men which is not the case. So we dropped 'Man' and made it 'The Edit LDN' and made sure that everyone feels as part of our community 
13. Where can you be found in Harrods ?
We are located on the second floor Menswear. We have also recently opened a store on the kids floor, the women's floor and a special pop-up section on the second floor as well. Ooh also we are in the window at entrance 8 so where aren't we at Harrods is probably the better question ;) Come check us out!
14. Anything exciting planned for this year ?
So much actually but unfortunately a lot we cant tell you about yet so you are going to have to stay tuned but we will drip feed you through our socials. One thing we can discuss is we've got a really cool content series launching very soon with some of the UK's hottest artists whihc was filmed in and with Harrods. So keep an eye out for that but everything else you are going to have to wait for!
15. Who is your favourite person in the company ? ;)
Hmmm...does it have to be a person? Haha
It has to be the newest member at the office...Pablo the puppy! He is my favourite person. We are a dog friendly office as well you see.
Ok, so that was all your questions answered, hope you enjoyed and found out a little bit more about us, who we are, what we do. Remember to stay tuned every Tuesday for new Youtube releases accompanied by our blogs. 
More available at theeditldn.com 
Follow our socials for more content and drop announcements
Insta: @theeditldn 
Facebook:  @theeditlondon
Youtube: The Edit LDN 
TikTok: @theeditldn