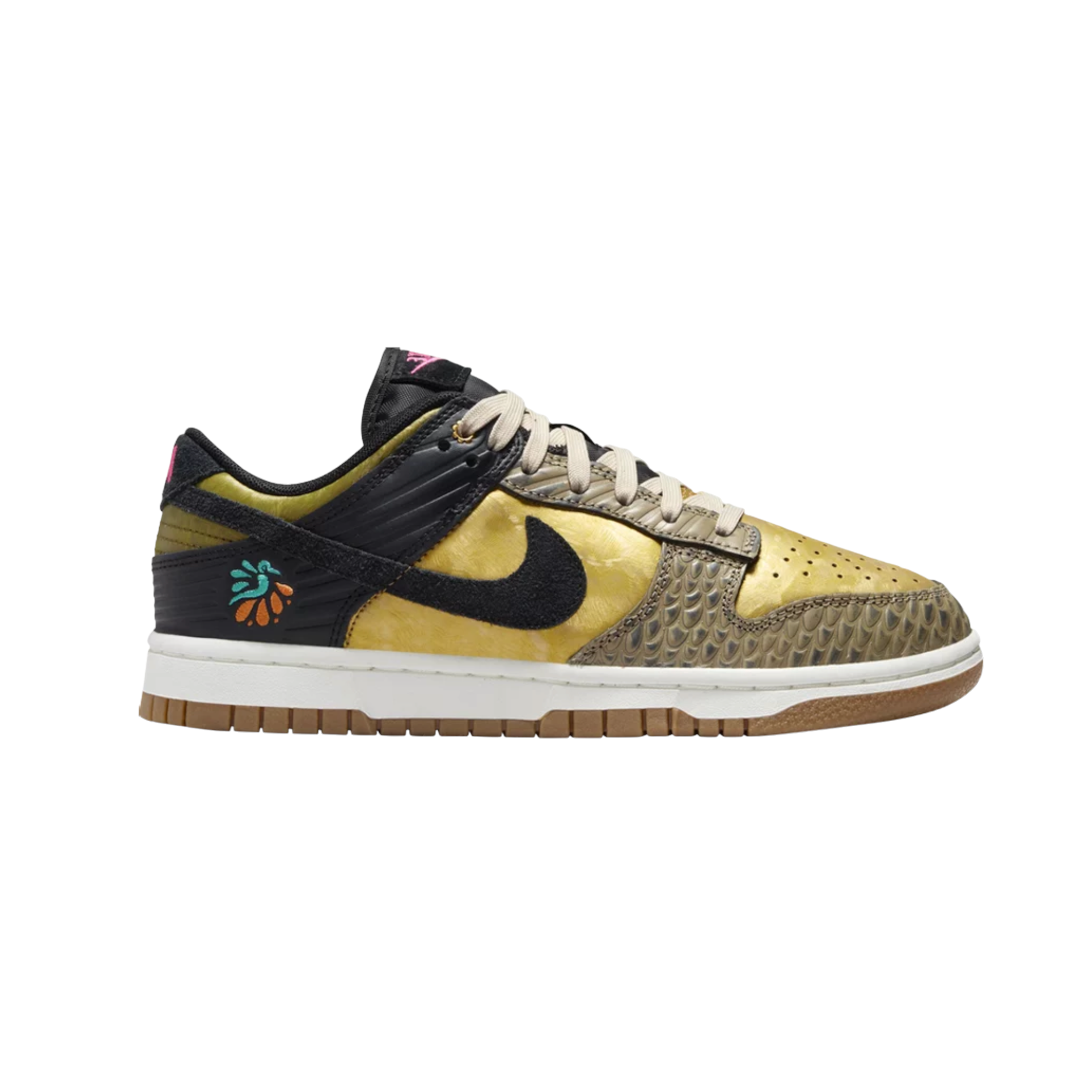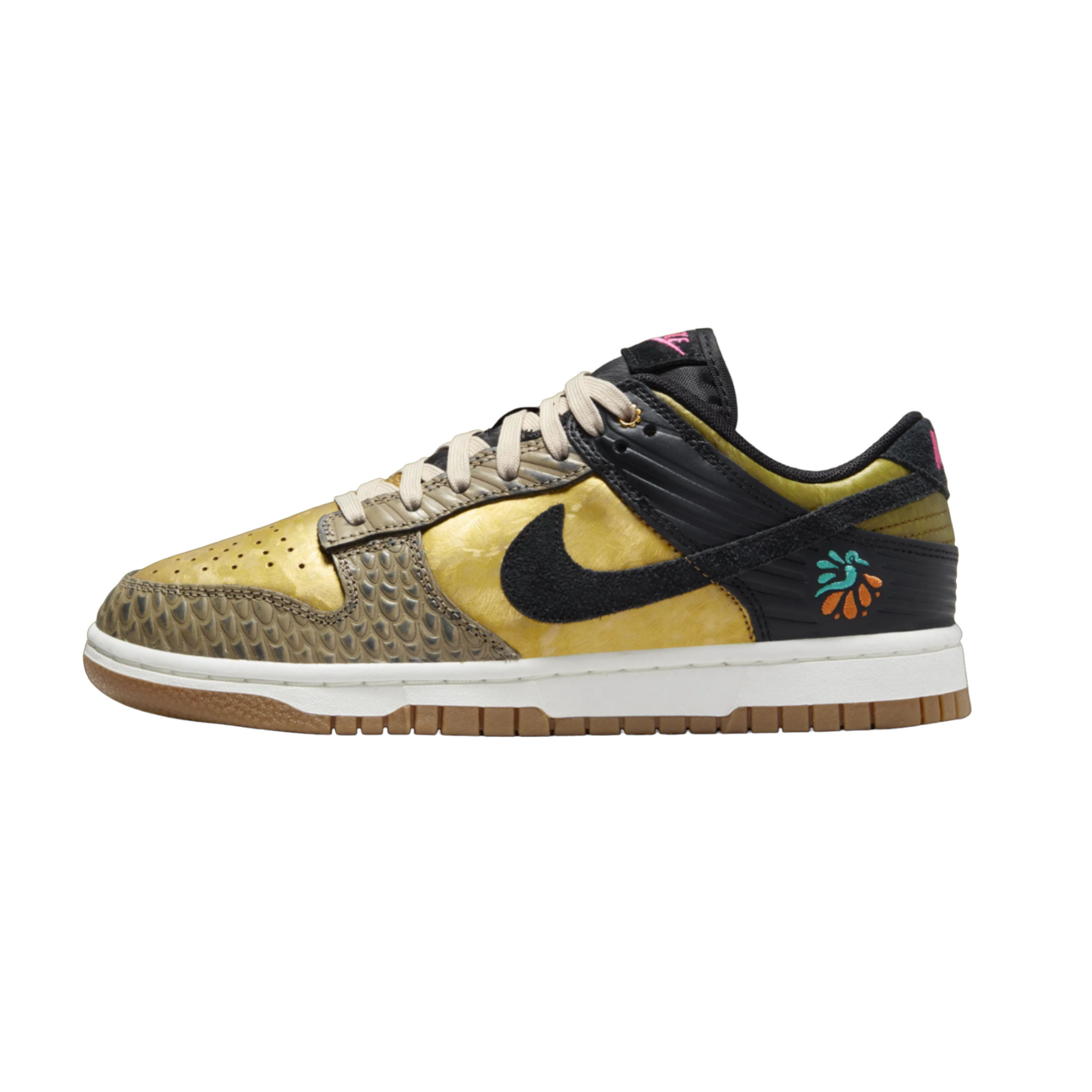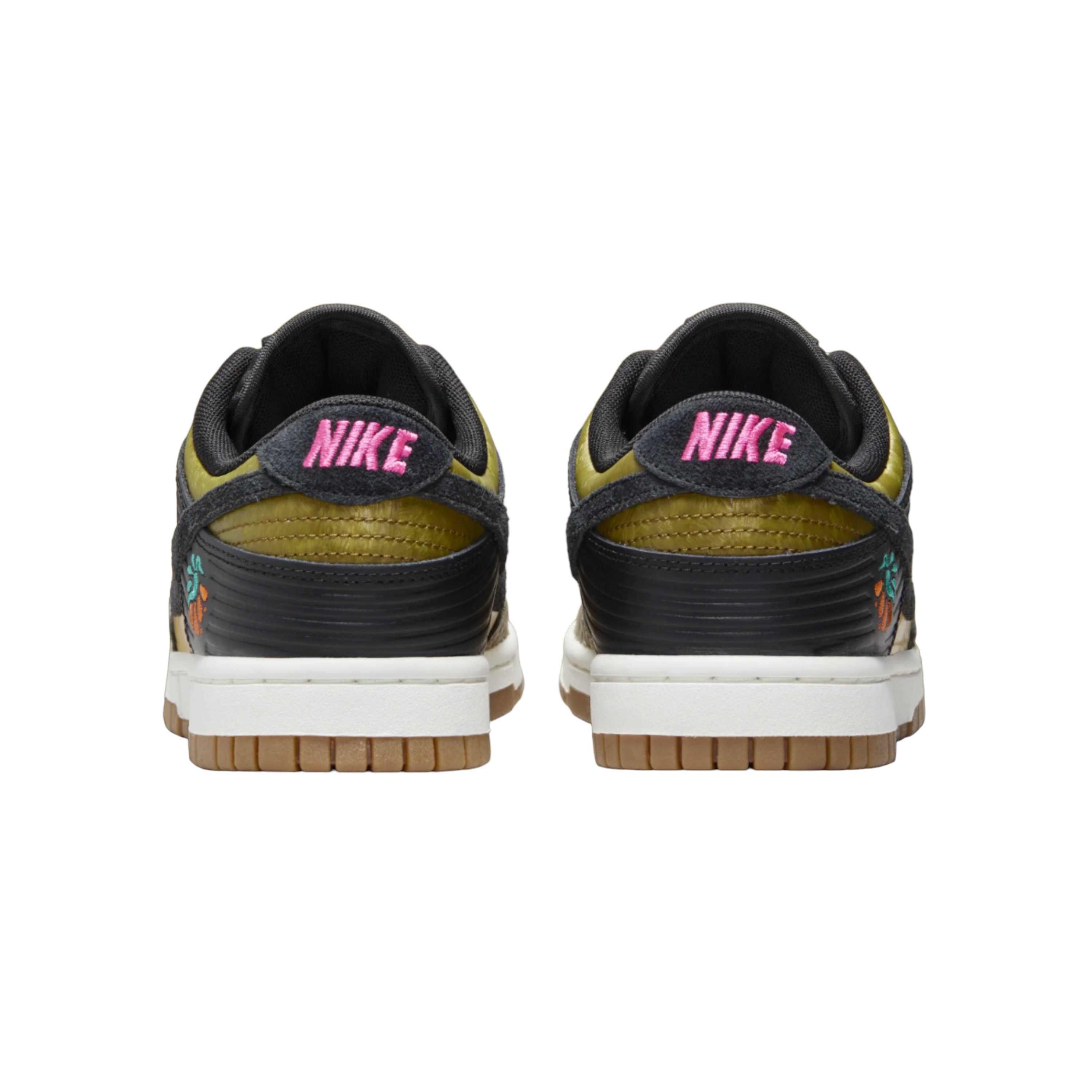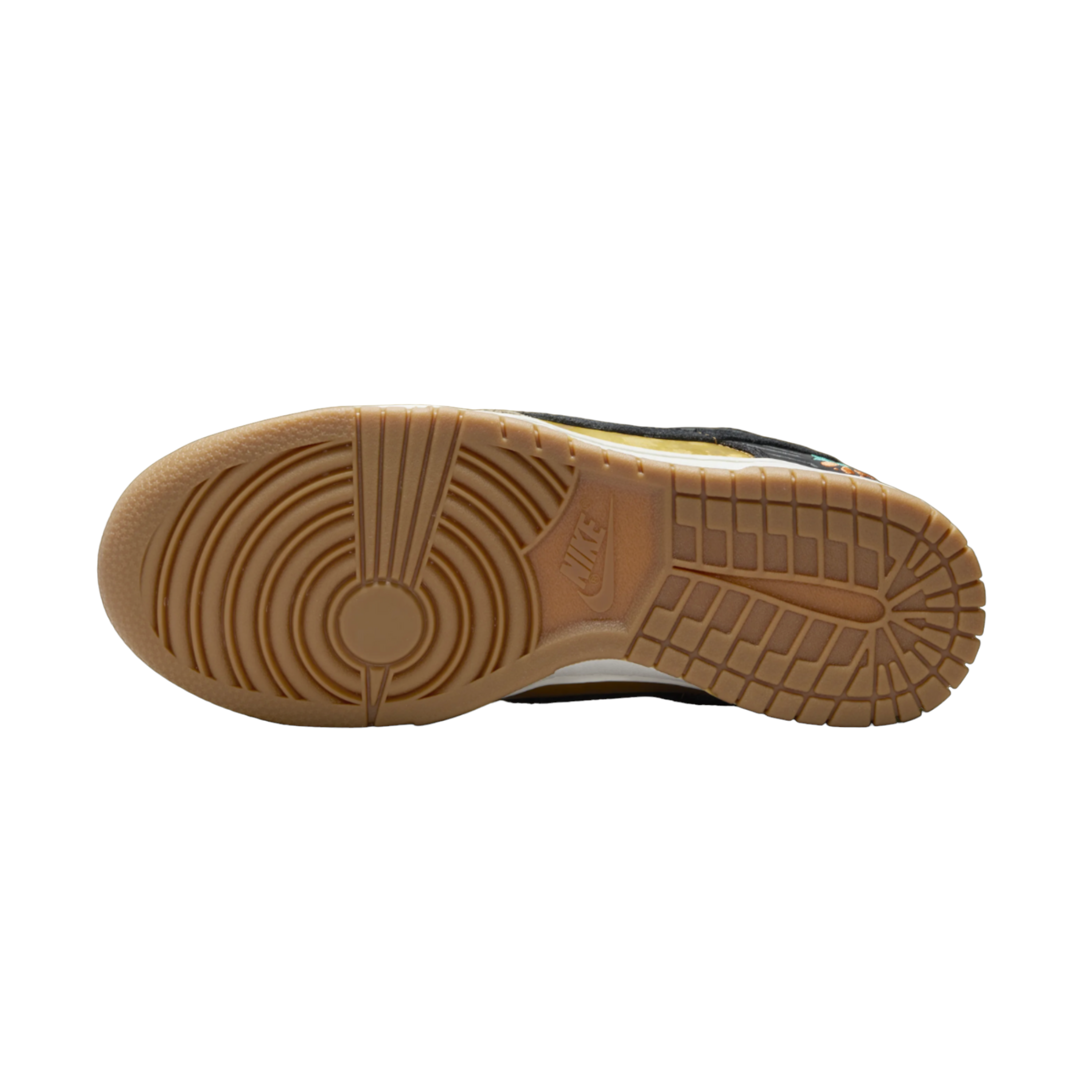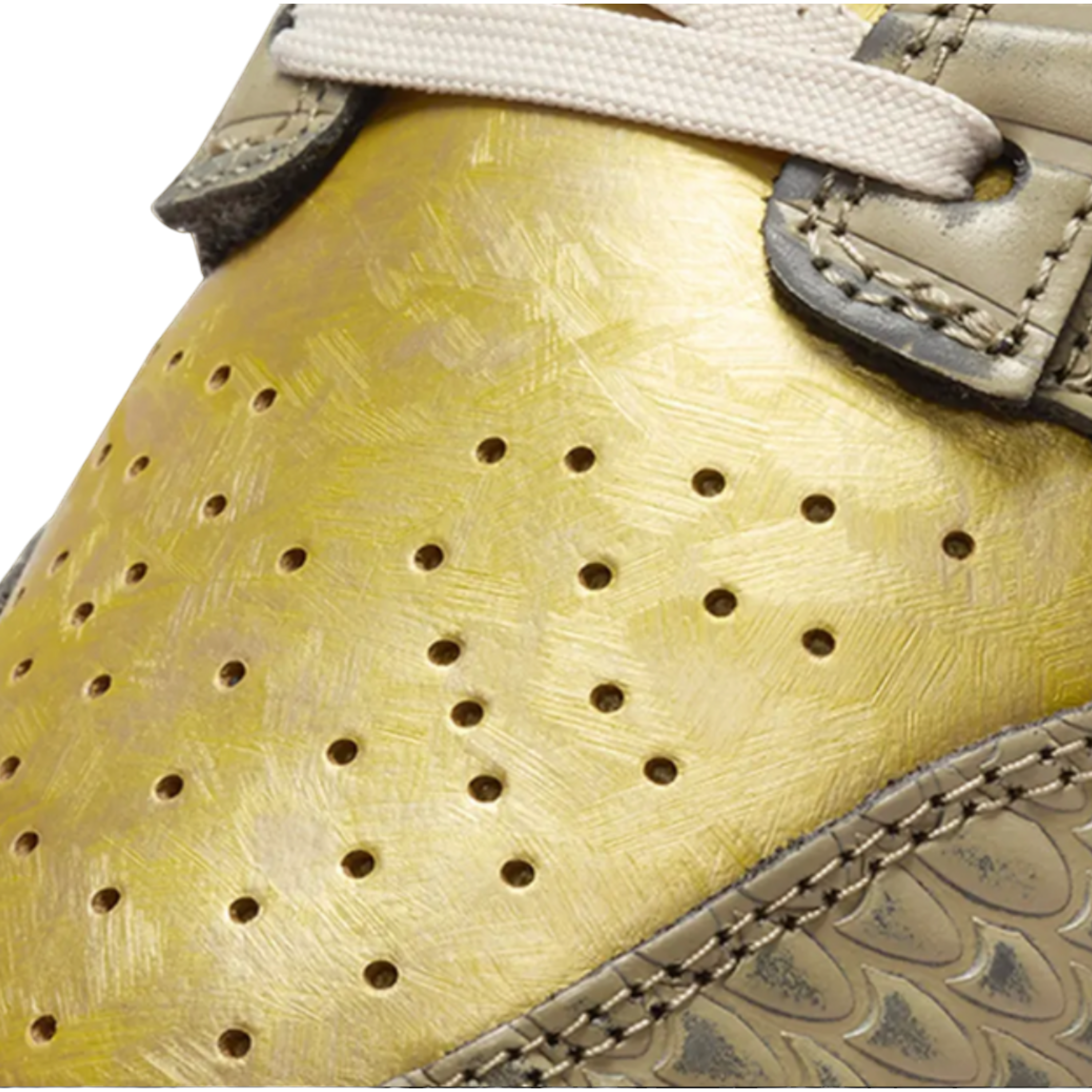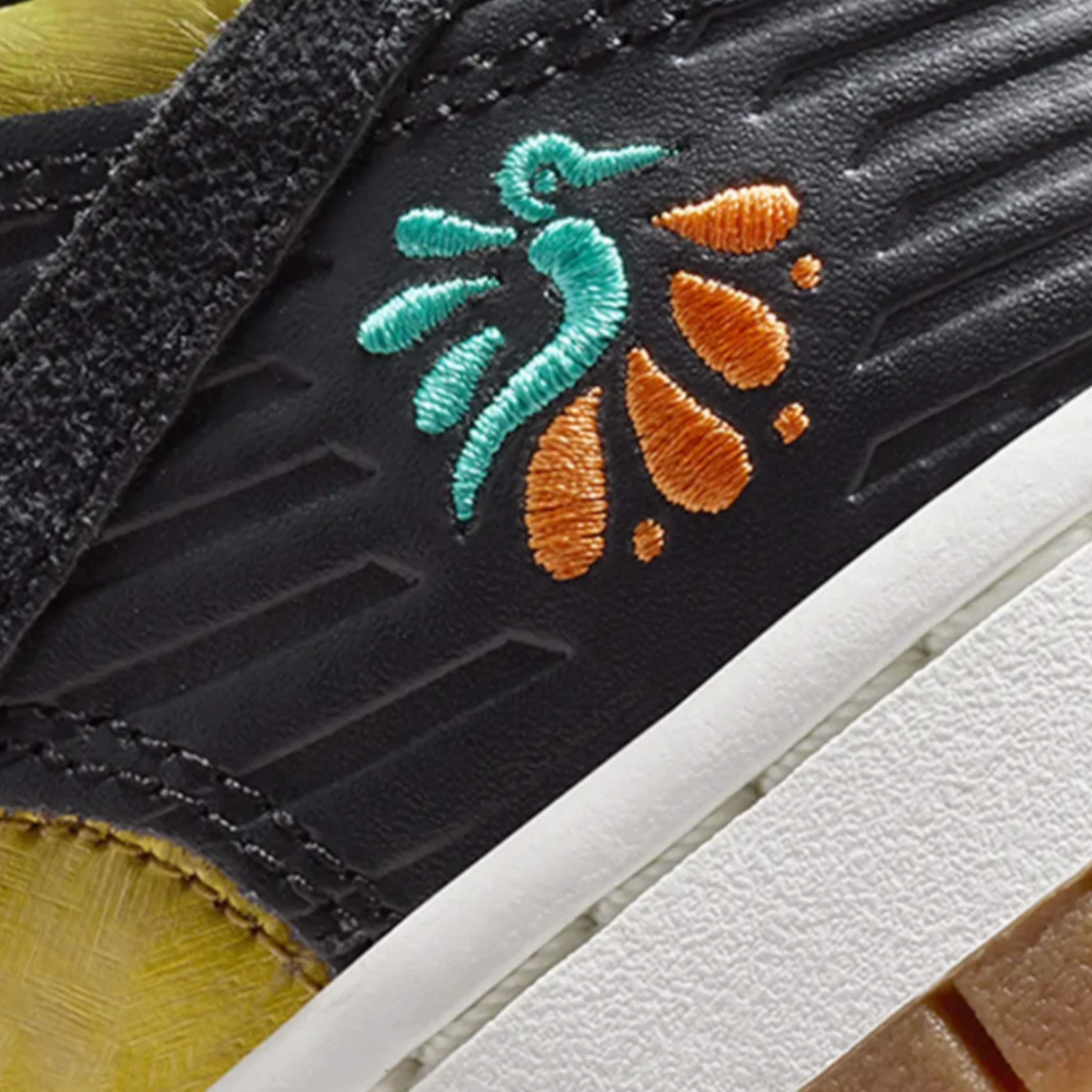 NIKE DUNK LOW DIA DE LOS MUERTOS (WOMEN'S)
Sale price€190,95
Regular price
(/)
NIKE DUNK LOW DIA DE LOS MUERTOS (WOMEN'S)
Día de los Muertos, also known as Day of the Dead, is a cherished Mexican tradition that pays homage to the memories of loved ones who have passed on. Nike, well-known for its commitment to honoring diverse cultures, has continued to show deep respect for the Latin community. Following last year's remarkable Familia collection, which celebrated the vibrancy of Latin culture, Nike returns with a new collection in honor of the iconic Día De Muertos. The centerpiece of this collection is the Nike Dunk Low, exclusively designed for women, and it's accompanied by the previously revealed Air Jordan 1 High Zoom CMFT 2.
The design of this Nike Dunk Low is a masterpiece, carefully incorporating a variety of materials. It features faux reptile skin, supple suede, textured leather, and nylon, all meticulously selected to reflect elegance and meticulous attention to detail. The gold accents on the toebox, quarter panel, and collar glisten, adding a touch of luxury. The faded gold faux reptile skin on the mudguard and eyestays creates a delightful contrast with the understated cream laces and the rich black tongue.
A striking element of this design is the intricately embroidered hummingbird featured on the textured leather heel overlay. The hummingbird is a significant symbol in the Día De Muertos celebration, and its vibrant hues of teal and orange add a touch of cultural authenticity. The insole proudly showcases motifs that pay homage to the holiday, with Nike's Familia logo on the left and the hummingbird on the right, symbolizing the importance of family and the celebration of life.
To complete the ensemble, the classic white Dunk midsole is paired with a sturdy gum rubber outsole. The Nike Dunk Low Día De Muertos edition is more than just a sneaker; it's a work of art that seamlessly blends tradition, culture, and style.
SKU: FQ8148-010
The Edit LDN is a Global online marketplace for Sneakers, Streetwear and Collectibles – Please read carefully below:
- Please allow 24 hours for order confirmation.
- Please note that all international orders may be subject duties & taxes payments upon or prior to delivery.
- You'll receive a full refund if order cannot be fulfilled.
- We aim to process orders within 0-10 working days. However, this time may vary depending on the location and/or rarity of the item.
- All items shipped via global couriers, fully tracked.
- Shipping worldwide
- All sales are final - Click Here > Refunds & Exchanges
- Download our mobile app for exclusive offers and deals
Choose options